League of Legends, thanks to the efforts of Riot Games, has reached international popularity and is taking both the casual and professional scene to the far reaches of the world. Today, Riot Games has established servers all around the world with the help of third-party companies such as Garena and Tencent hosting the game. However, in order to independently run the game in other countries, Riot Games has introduced premium content such as cosmetics and prestige points. Keep reading to learn how to get prestige points in League Of Legends
Related: Best Gaming Mouse For League Of Legends
Premium Cosmetics
Premium cosmetics allow League of Legends to earn revenue without resorting to ridiculous pay-to-win models which make games almost unplayable. For League of Legends, this comes in the form of ward and champion skins as well as icons and titles which are available for purchase in the shop using Riot Points.
Are Premium Cosmetics Good For Games?
Yes. In fact, they are the best way for games with free-to-play models to earn money to keep the game going. While other games offer stat and performance-enhancing items which make it difficult to catch up with wealthier players, games that offer Premium Cosmetics don't have to worry about spending money in order to be better at the game than another person.
Skins have absolutely no effect in the game aside from offering a different appearance or adding different voice lines. Additionally, all the champions available in the game have skins that you can easily buy in the League of Legends shop. However, while a lot of the skins are made available simply by buying them in the shop, some skins are only available using an even more premium currency called Prestige Points.
What Are Prestige Points?
Prestige Points are a form of premium currency used to buy prestige skins. Unlike Gemstones, Prestige Points can easily be obtained (well, if you have the money that is). However, these points are not really directly sold in League of Legends store. Some require you to buy additional item bundles or event passes in order to qualify to earn prestige points.
How To Get Prestige Points In League Of Legends
While Prestige Points are relatively easier to get than other forms of currency in League of Legends, all of these methods require the player to spend Riot Points.
1. Prestige Bundles
Prestige bundles are made available by using event tokens to purchase a one-time offer of 100 Prestige Points in the Event store. Of course, while event tokes were made available by farming them through missions and rewards, it was impossible to earn enough event tokens to afford the price of the 100 Prestige Point bundle. On the other hand, spending just a little bit more to buy the event tokens you need does ensure that you get 100 Prestige Points for the cheapest possible price.
2. Masterwork Chest Bundles
No. Masterwork chests don't drop Prestige Points. However, Masterwork chests bundles in the League of Legends store contain prestige points. Buying bigger bundles offer more Prestige Points capping at 13 Prestige Points per purchase. While it may seem expensive, buying Masterwork Bundles also gives you additional rewards when opening the chests. Since Masterwork chests have the chance of dropping random champion skins and Gemstones, it might be worth considering especially if you're in the process of collecting skins.
3. Milestone Rewards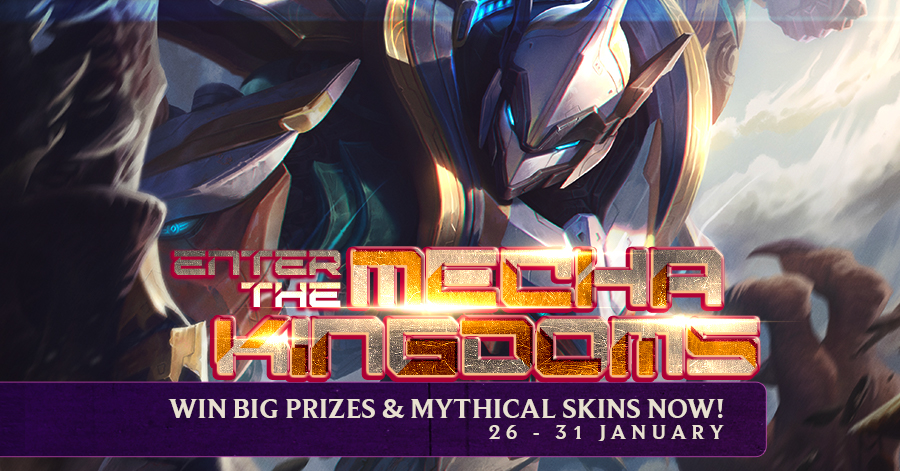 This might seem misleading for some as milestone rewards don't refer to the milestones reached when leveling up your summoner or honor level. During events, you can purchase event passes that open up exclusive missions and rewards. By reaching a specific milestone, you are eligible to earn 25 Prestige Points per event. Buying the event pass will also help you earn event tokens in order to buy the event bundle which contains 100 Prestige Points.
What Are Prestige Points Used For?
There is only one use for prestige points and that is buying prestige edition skins. These are skins with an alternate more exclusive look to them. This means that aside from collecting enough points to buy the exclusive prestige version, you'll also have to purchase the original prestige skin from the League of Legends shop. They work in a similar way to chroma skins as the only difference is adding more flair and flex power to your skin.
Frequently Asked Questions
1. Why can't I use Prestige Points I earned last year?
Prestige Points are different each year. This means that 2019 Prestige Points can't purchase 2020 prestige skins and vice versa. Unfortunately, to make the most out of Prestige Points, players need to spend all of the year's points before the new set of prestige skins come out.
2. When do Prestige Points expire?
Prestige points don't exactly expire but the items and missions that allow you to earn them are cut-off after January 31st. This means that you will not be eligible to earn new points once the new season starts. Luckily, even though you can't increase your remaining Prestige Points, Riot Games release some small bundles where you could spend your Prestige points so they don't completely go to waste.
3. Are there other ways to get Prestige Edition skins?
Unfortunately, most of the prestige edition skins are locked behind the 100 Prestige Point cost and are only attainable this way. However, there are some prestige skins that are made available by earning enough event tokens. It is worthy to note that you can get the original versions of the prestige skins in Hextech Chests and Capsules but the prestige edition will never drop with these items.
4. When do new Prestige Edition skins come out?
Prestige skins come out during big events in League of Legends. It is not 100% certain but you can expect Riot Games to release these prestige skins during important events such as international holidays or company anniversaries and celebrations. However, the surest time for Prestige skins to appear is during the annual World Finals tournament which will be based on the featured World's featured performance song which will be performed on stage by guest performers (not to be confused with the World's theme Song).
An example of these performers is K/DA, which consisted of various Korean music personalities, and True Damage, which consisted of singers from both North and Latin America. Each member is represented by a specific champion who will receive the prestige edition skin and will more or less wear the same clothes as the performance costume.
Learn everything you need to know about League of Legends blue essence.